VB Friend screenshots
Indentation and code completion
Follow code formatting standards.
VB Friend takes your indentation rules and makes the code easy to read.


1. Press CTRL+B...


2. ... and VB Friend indents and completes the code for you.
As you see, VB Friend even completes missing End If and Next statements.
Auto-correct
The ultimate time-saver: auto-correct macros.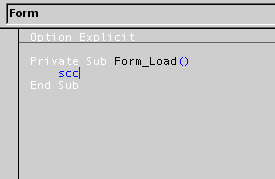 1. Press space...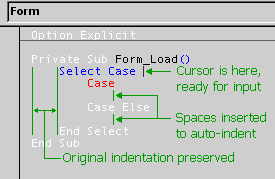 2. ... and get this code. This feature is fully customizable with your own code snippets.

©Aivosto Oy -